Greetings all, new to this forum
On my Citroen C3 2010 mod, I have a problem with the multifunction display. When it get's warm here in the summer, thats when the issue occours.
You can hardly see the text/info on the display. But once the weather starts getting colder, it doesn't fade as much.
So on ebay I see you can buy a new one for around 88$, but I have no idea how to replace it.
So my question is how do I remove the plastic panel around safely so I can replace the display?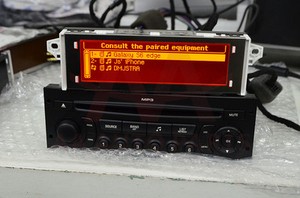 I've been searching and googling this for a long time and yet to find a guide on this.
Hope someone out there have a some idea